Saturday, July 13, 2019
10:00 a.m.–3:00 p.m.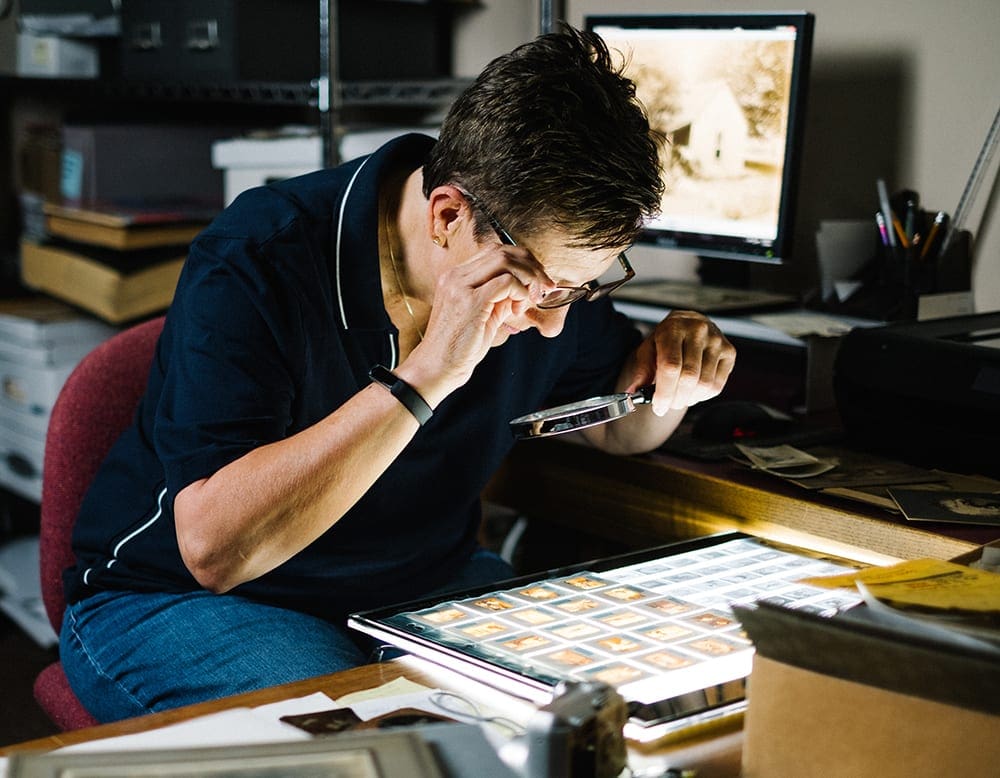 Photos are a treasured part of a family's history, but to many, their preservation can seem daunting. We'll demystify the process during this workshop. With budget, time, and skill considerations in mind, museum staff will offer good, better, and best strategies for managing a family photo collection.
SCHEDULE
10:00 a.m.–Noon
Photo archivist and research librarian Marie Demeroukas will discuss "Strategies for Storing Photos and Negatives." Topics will include common types of historic photos, documentation, archival materials, and storage methods and locations.
1:00–3:00 p.m.
Research specialist Rachel Whitaker and photographer and digital specialist Bo Williams will discuss "Strategies for Digitizing Photos and Managing Digital-Born Media." Topics will include types of scanners, scanning parameters, file types and naming, file storage, and other technical aspects of digitization. There will also be discussion about creating and preserving digital-born images.
The workshop is free and no registration is required. Participants may attend one or both presentations. For more information, email Marie Demeroukas or Rachel Whitaker or call 479-750-8165.