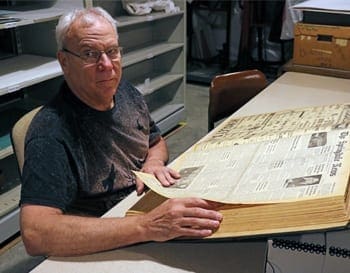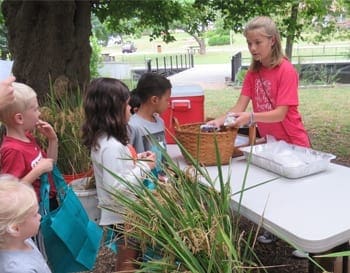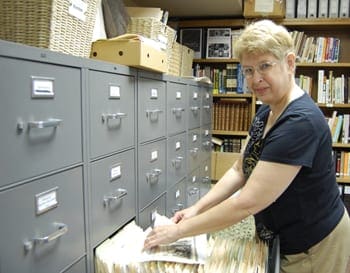 Volunteers play an important role in the Shiloh Museum's mission to preserve the history of Northwest Arkansas. We have volunteer opportunities for a variety of interests and time commitments. Benefits to volunteers include a 10% discount in the Shiloh Museum Store, invitations to exhibit openings and special events, and opportunities for educational tours, programs, and activities. Plus, volunteering is a great way to get out of the house and meet new people!
Volunteer Opportunities
Guides conduct general tours and present programs for museum visitors, primarily groups of children, on various aspects of Ozark life and history. Monthly training sessions include discussion of program materials, mentoring for new guides, sharing experiences with tour groups, and planning for special events. Qualifications: Guides need to genuinely enjoy children and have a desire to share their sense of fun and excitement in learning something new about something old.
Behind-the-scenes volunteers work with the collections manager, exhibit designer, photo archivist, and other staff members. Opportunities are available for volunteers interested in cataloging, research, data entry, filing, exhibit construction, and special projects. Qualifications: An interest in history, attention to detail, and the willingness to make a long-term commitment to the project. Other qualifications will vary depending on the particular job. Training is provided on an individual basis but may require occasional group training sessions.
All our volunteer positions require a commitment of at least three months. If you would like to share your time and talents with us, fill out the form below to find out more about volunteer opportunities.
Volunteer
Please fill out this form to help us get to know you and your interests!