Due to COVID-19, in-person outreach programs for adult groups are suspended until further notice. However, museum staff can provide a virtual program for your civic group, community club, or other organization on a variety of topics that relate to Arkansas Ozark history. Most programs are 30-60 minutes in length (we can adjust to fit your schedule) and are accompanied by a slide presentation.
Programs are free of charge and need to be scheduled at least two weeks in advance. If you're interested in a topic not listed below, give us at least one month's notice and we'll be happy to create a program for you. For more information, email outreach coordinator Susan Young or call 479-750-8165.
Note: The programs listed below are designed for adults. If you're looking for programs for school-age groups, visit our school programs page.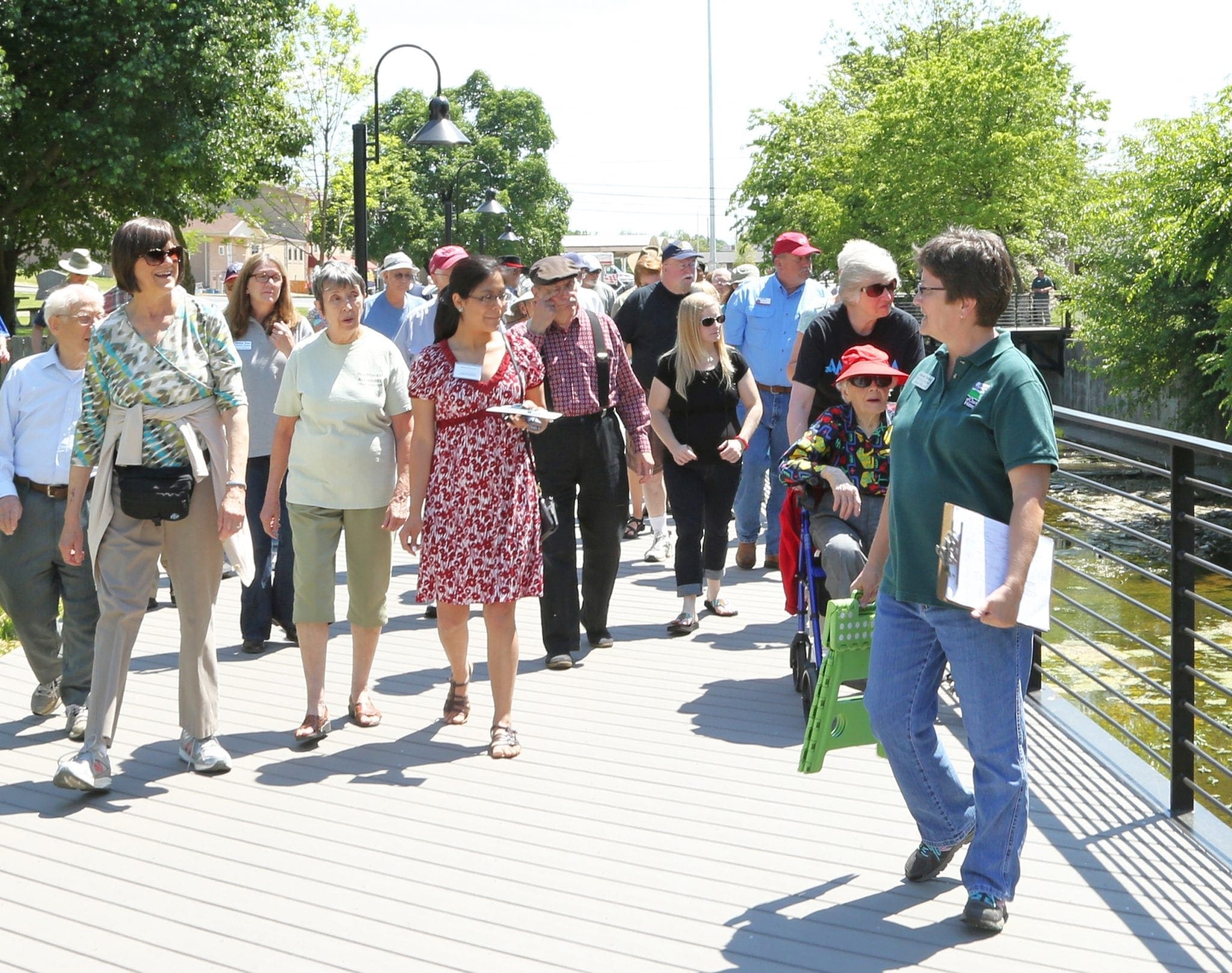 PROGRAM TOPICS
"A Real Satisfaction": The Life and Work of Ozark Folk Artist Essie Ward
An Adjustment to Circumstances: Images of Ozark Landscapes
An Ozark Alternative: A History of Eureka Springs
At Home in the Ozarks: Traditional Ozark Life
Ballad Hunting in the Ozarks
Barn Again: Images of Ozark Barns and Outbuildings
"Been a busy day:" The Diaries of Milton Cooper
Bella Vista: Nature's Gem of the Ozarks
Beloved Daddy, A Good Man: Images of Ozark Fathers and Children
Churches in the Wildwood: Ozark Rural Churches
Down in the Holler: A Lesson in Ozark Folk Speech
"Fertile Valleys and Mountain Views": Northwest Arkansas During the Butterfield Stage Run
"Fighting for Things Eternal": Ted Richmond and His Wilderness Library
For Pet's Sake: Images of Ozark Pets and their Owners
From Homespun to High Style: Fashions in the Ozarks
From Shiloh to Springdale
Going to the Picture Show: A History of Springdale Movie Theaters
Gone But Not Forgotten: Ozark Tombstone Art
Good Times and Sorrow: A Madison County Oral History Project
Hard Times in the Ozarks: Newton County, Arkansas, in the 1930s
Hard to Get There from Here: Transportation in the Ozarks
Historic Downtown Springdale Walking Tour
Historic Monte Ne
Hook, Line, and Sinker: Fishing in the Ozarks
How Forrestina Campbell Became White River Red
Land of the Big Red Apple: The Northwest Arkansas Apple Industry
Life on the White River Before Beaver Lake
Literally Ozark: Readings About the Region
Make a Joyful Noise: Sacred Harp Singing in the Ozarks
Mama Knows: Images of Ozark Mothers and Children
Museums as a Career Choice
My Spirit is Free: The Life and Art of Peggy McCormack
A New Visit with the Old Settlers: The WPA Settler Surveys
"Sorrow, trouble, and worry": The Ozark Homefront During the Civil War
Ozark Architecture
Ozark Superstitions
Ozark Water Mills
Pieces of Our Past: Quilts from the Shiloh Museum Collection
Place Names in the Ozarks
Poultry in Motion: A History of the Arkansas Poultry Industry
School Days: Education in Northwest Arkansas
"She hath done what she could": The Life of Pioneer Teacher Sophia Sawyer
Shiloh Museum 101 (a general talk about the museum and our services)
"So big, this little place": A History of Tontitown
Stills in the Hills: Moonshining in the Ozarks
We Gather Together: Religion in Northwest Arkansas
Weaving Warmth: Uncovering Ozark Coverlets
Whiffletrees and Kitchen Cabinets: Early Springdale Inventors
Winning Souls in the Ozarks: The Christian and Missionary Alliance in North Arkansas
Womenfolk, Menfolk: Gender Roles in the Ozarks
Yours in FLT: A History of the Odd Fellows in Northwest Arkansas