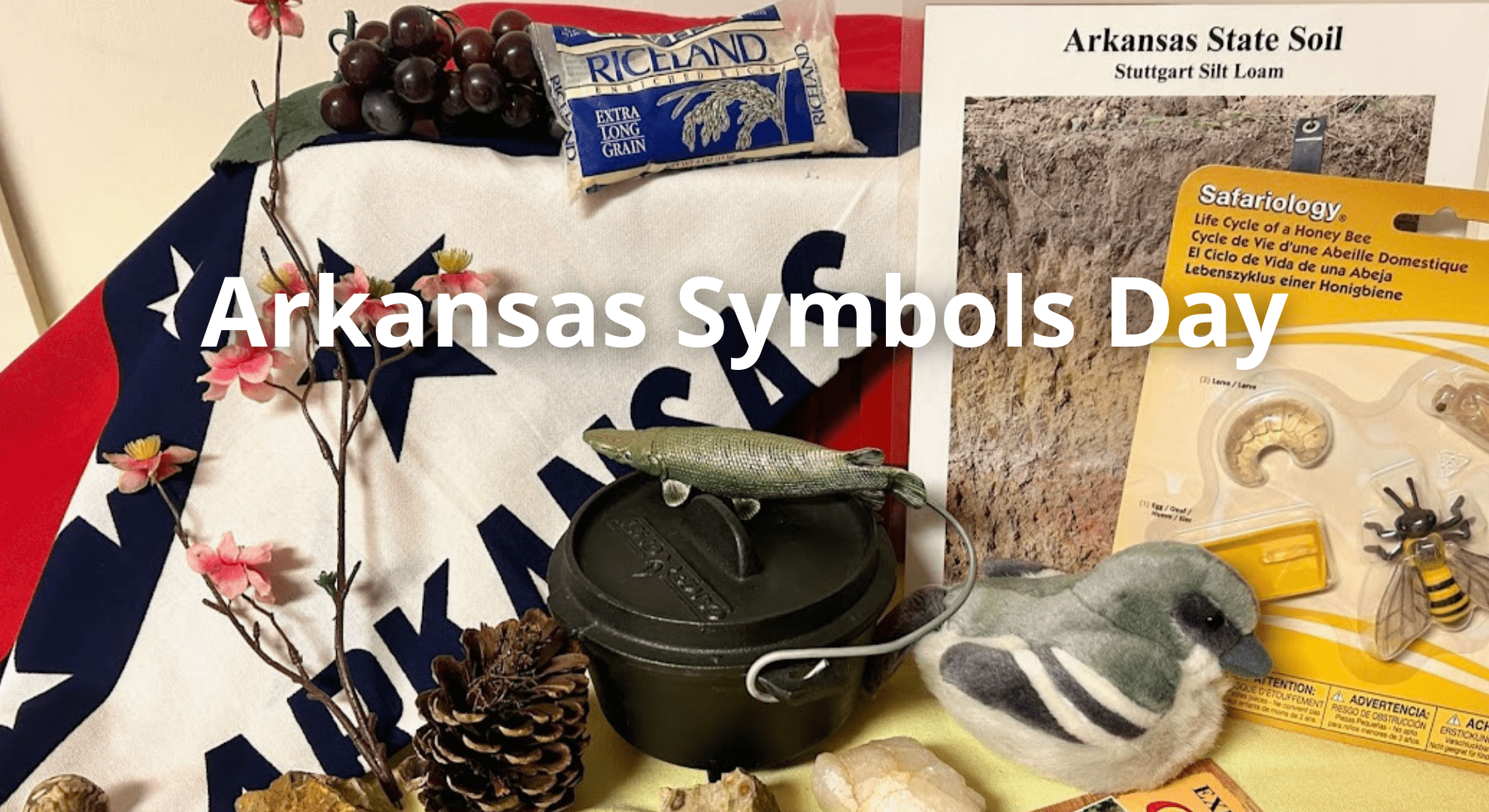 Arkansas Symbols Day is an annual education event hosted at Shiloh Museum of Ozark History. Students can explore interactive stations representing most of the tangible Arkansas state symbols. This event is appropriate for K-3 students, but language academy and special education students may also benefit. This year's event is Tuesday, October 10, 2023 on the grounds of Shiloh Museum. Arkansas Symbols Day showcases the history of our state through exploration of the official Arkansas state symbols. During this event, an estimated 25 stations will be located throughout the museum campus, each highlighting an individual Arkansas state symbol. Other symbol-related activities and/or take-home items for local students will be available at each station also.
Arkansas Symbols Day fits Arkansas curriculum standards for 1st – 3rd grade and will run from 9:30 a.m. to 3:30 p.m. This self-guided and self-paced event is free for local schools to attend, but registration for a 90-minute time slot is required. We will be registering groups for 9:00-10:30 a.m., 10:30-noon, 12:30-2:00 p.m., and 2:00-3:30 p.m. Interested home school groups should register only for the 2:00 p.m. time slot. The available time slots are also shown on the registration form.
Students will tour in groups of 5 to 10, so please plan to have one chaperone per each 7 students.
Use this form to register for this October 10th event. If you have questions, please Contact Judy Costello or call 479-750-8165. 
Arkansas Symbols Day
This education event is free but registration is required. Please select your preferred time slots.
Video from 2019 Arkansas Symbols Day