Friday, October 7, 2022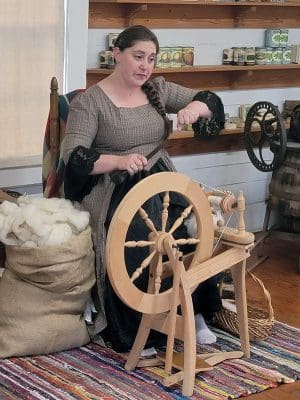 8:30 a.m. to 4:30 p.m.
Free
Watch how fabric is made and learn how it was once crafted in the Ozarks in Fibers to Fabric (formerly Sheep to Shawl) on the Shiloh Museum grounds Friday, October 7, 2022. Artisans will help re-create a "marketplace" by giving live demonstrations. Living historians will also be on hand to further explain how clothes and other fabric items were made generations earlier. Representatives from Economics Arkansas, INTERFORM, and the University of Arkansas' apparel program will be on hand to provide current-day context.
The program will be students-only in the morning but will open to the public at noon.
To request classroom participation, please click here.