Photo of the Month Archive
Welcome to our Photo Of The Month Archives. Each month we feature interesting photos from the Shiloh Museum's archives. Scroll through to learn about the history of the Ozarks through these pictorial gems.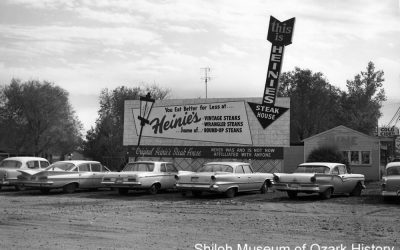 Heinie's Steak House, Springdale, 1962. Located on Highway 71 near the railroad underpass, this legendary local restaurant was owned and operated by Herman Clint "Heinie" Dierich. . . .
read more