Ozark Home
Beyond the Frame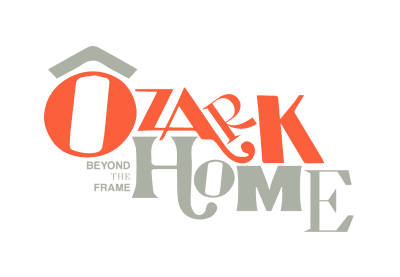 Ozark Home, Beyond the Frame
On exhibit from May 13 through December 31, 2023
The Shiloh Museum of Ozark History and CACHE combine forces for Ozark Home, Beyond the Frame, a joint exhibit organized by Northwest Arkansas natives Samantha Sigmon, Cory Perry, Deena R. Owens, and Dana Holroyd. Ozark Home will be on view at both The Medium and Shiloh Museum.
Making in the Ozarks has often taken place in and been about the home. Ozark Home posits that makers draw upon traditions of fine craft, ingenuity, innovation, and quality to create art imbued with meaning. In spite of this, assumptions still persist about a lack of a serious and impactful aesthetic culture that, instead, must be imported into the region by those with means. This exhibit argues that this region's makers have always infused beauty and skill into objects and domestic spaces as well as into artworks that embrace the complexities of living here.
Both exhibits attempt to grapple with layered issues of class, gender, queer and trans identities, race, and migration through artwork, photography, ephemera, and aesthetics to begin a deeper conversation regarding Arkansas arts and historical collections.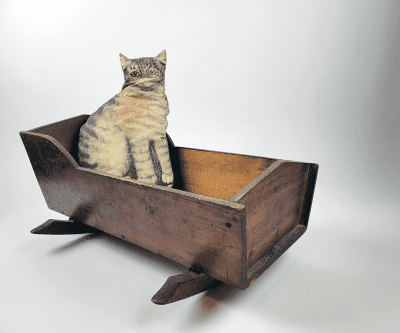 The Shiloh Museum exhibit will showcase historical works, collaborating with folklorist Brandon Weston regarding healing practices, and contemporary textiles curated alongside Arts One Presents' Barn Quilt Project. Contemporary artworks – including video, painting, ceramics, sculpture, textile, zines, and installations – will be on view at The Medium.
Artists involved include Lucero Aguirre, Katrina Allen, Danny R.W. Baskin, M'Shinda Imani Abdullah Broaddus, Carol Bruce, Lee Byers, Gusav Carlson, Alex DerGazarian, Tara Fletcher-Gibbs, Olivia Fredricks, Abby Hollis, V. Huff, Amber Imrie, Kim Lý, Azalia Molina, Madison Moon, Briseida "Brioch" Ochoa, Rich Peterson, Stephanie Shenice Petet, Stevie "spet" Petet, Joy Phillips, Elise Raborg, Sabine Schmidt, Paul Skains, Gala Reneaum Tello, Monica Thomas, Rulli Torres, Rachel Trusty, Celeste Waltz, J.N. Ward, and Markeith Woods.
Ozark Home will be on view at the Shiloh Museum through December 31, 2023, and at The Medium until June 4, 2023, with programming continuing throughout the year. Ozark Home, Beyond the Frame is a recipient of a Creative Exchange Fund (CXF) grant. CXF is presented at The Medium with funding provided by the Tyson Family Foundation.
Exhibition Collaborations
Soft Power: Intersections of Belonging and Public Space, which is on view at through May 26 at The Medium, features large-scale outdoor installations that explore the geography of gender through their design, inscription, and expression in public space and architecture. Soft Power has been organized by Danielle Hatch and features Hatch; Cindy Arsaga; Kalyn Barnoski and Simone Cottrell; and Ziba Rajabi.
Ozark Home also features a collaboration with Arts One Presents' Clio Rom, who has curated a display of contemporary textile artist and crafters to accompany the opening of the Springdale Barn Quilt Project, a series of craft-inspired art installations and events around downtown Springdale highlighting diverse craft cultures in the area. The makers both stretch the medium of textiles and fibers and connect closely to the historical nature of the exhibition. Kickoff for the Springdale Barn Quilt Project will also be held on May 13 from 4-6 in Downtown Springdale.

About the Organizers
Samantha Sigmon recently moved to Portland, ME and is the Assistant Curator at Bates Museum of Art. She has previously been involved with Backspace DIY venue, Crystal Bridges Museum of American Art, the University of Virginia Fine and Decorative Art Collection, and several independent spaces. Fayetteville native Cory Perry is currently receiving their MFA in art at Northwestern. Their work explores African/African Diasporic spirituality, Pan-Africanism, Black queer joy, and Afrofuturism. Deena R. Owens is an archivist, folklorist, administrator, and Folk Arts Assistant at Arkansas Folk and Traditional Arts. Dana Holroyd is founder of her graphic design firm, Recent Renderings of Inspiring People (RRIP). 
Creative Arkansas Community Hub & Exchange (CACHE) formed in 2019 to act as the central regional agency committed to connecting, supporting, and developing the region's arts, culture, and creative communities. CACHE brings cohesive vision and strategy to the region's organic creative activities, uplifting local artists, the nonprofit sector, municipal leadership, creative industries, and arts philanthropy and investments. CACHE programs include the Arts and Culture Bridge Fund, OZCast, region-wide cultural planning, the Music Ecosystem Strategy and Action Plan, ARt Connect and the Creative Exchange Fund. Learn more at cachecreate.org.
Arts One Presents is a non-profit that empowers artists, enriches business, and engages community through accessible and inclusive visual and performing arts experiences. Through collaborations with artists and businesses in the Northwest Arkansas area, Arts One Presents offers public art experiences, community theater and programming. Visit them online at artsonepresents.org, like and follow on Facebook and Instagram.