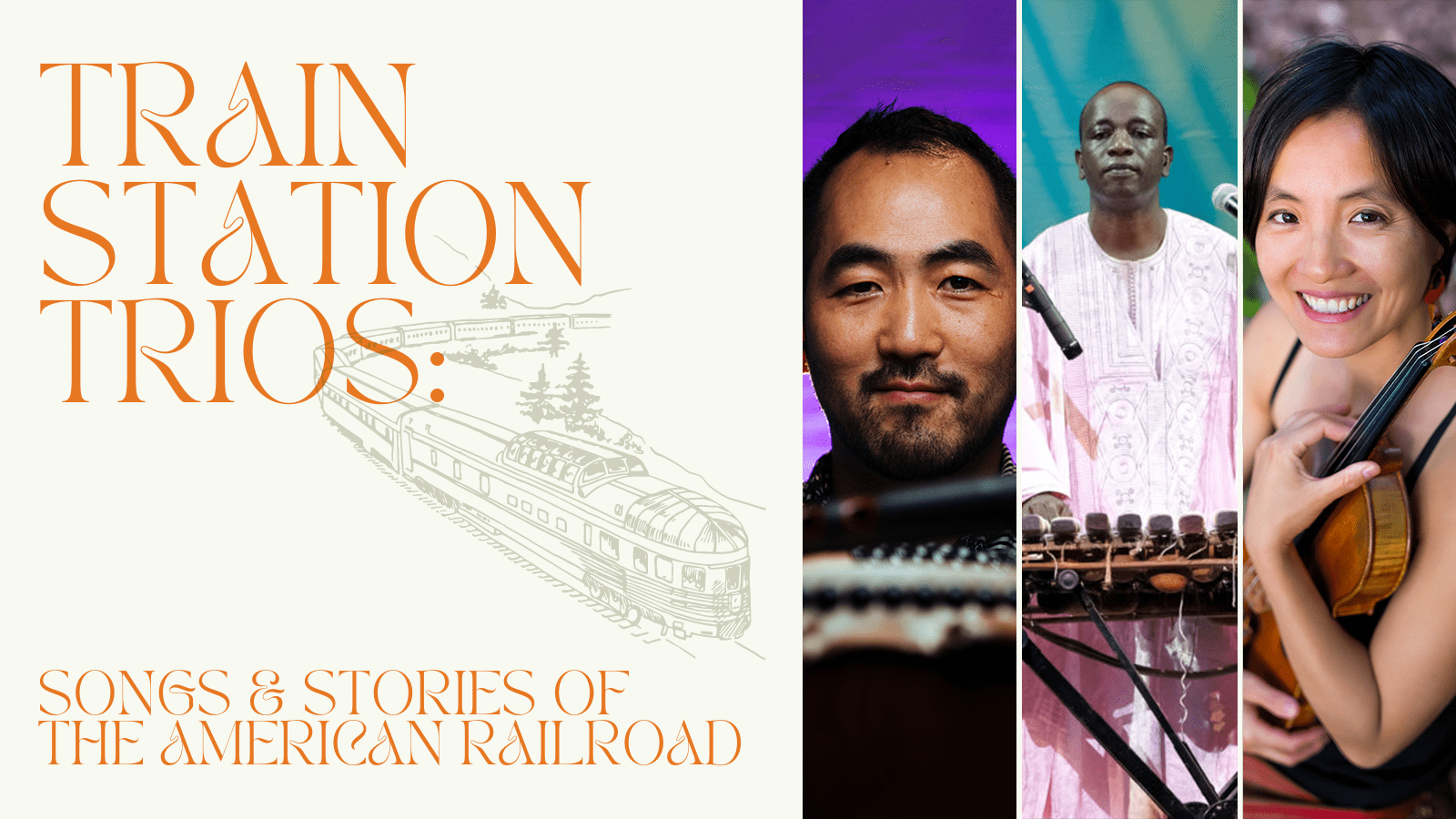 On Saturday, July 1, 3:00 p.m. join members of the Silkroad Ensemble for an open workshop generating new music as part of Silkroad's mutli-year American Railroad project, an initiative led by artistic director Rhiannon Giddens that illuminates the impact the African American, Chinese, Indigenous, Irish, and other immigrant communities had on the creation of the U.S. Transcontinental Railroad and connecting railways in North America.
In this one-of-a-kind event, a trio of Silkroad artists along with scholars from the Shiloh Museum of Ozark History, will explore untold stories from these communities, contextualizing the railroad through music and reminding us of America's intricately rich history.
The performance will take place outdoors on Shiloh Museum's grounds. Chairs will be provided. Tickets are $5 per person, and you can purchase up to 10 at one time. Please call our front desk at 479-750-8165 for questions. Use our secure online payment form to the right to buy your tickets.