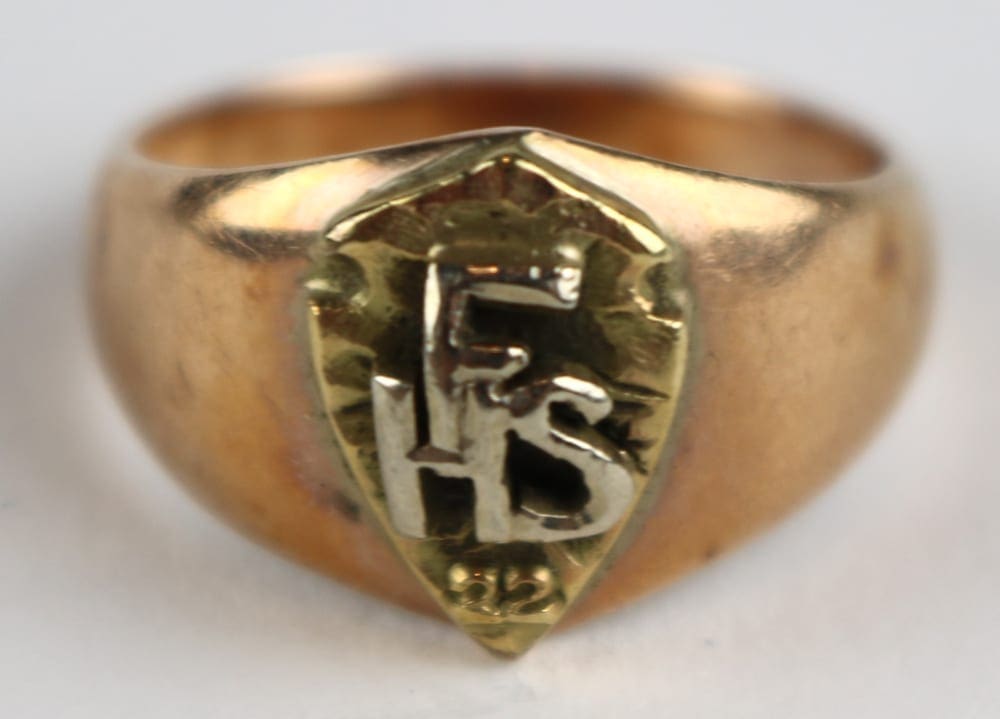 Donated by Ada Lee Shook
This ring belonged to Frances Slaughter. She was born in Goshen (Washington County) in 1905 to John Lionel ("Lona") and Ada Bevers Slaughter. The family moved to Springdale in 1914 and from there to Fayetteville in 1921, where Frances graduated from high school in 1922.
Frances kept a diary during her senior year. On Friday, May 19, 1922, she wrote of graduation day:
I got up at 8 A.M. and went to the Ozark [Theater] to practice. I got real mad at Mary Dale Sellers. I pressed my dress, made sandwiches and everything. I went to the Commencement exercises and after that to Thelma's bunkin [bunking] party. We started to go on a night gown parade but saw a drunk man. We went to sleep about 3 A.M.
In the fall of 1922 Frances Slaughter entered the University of Arkansas. There she met William Carl Smith, whom she married in 1926. The Smiths had one daughter, Ada Lee, born in 1928.