Donated by Martha Lankford
John Paul Hammerschmidt (1922-2015) served Arkansas's Third District in the U. S. House of Representatives for twenty-six years. A native of Harrison (Boone County), he attended the Citadel in South Carolina before receiving an appointment to the Naval Academy at Annapolis. He was later granted a request to change that appointment to West Point. Before making the transfer, he attended the University of Arkansas for the 1940-41 school year. Upon the bombing of Pearl Harbor, Hammerschmidt decided to go to work for a naval yard in California to aid in the war effort. Foregoing his appointment to West Point, he joined the Army Air Corps and served as a combat pilot in the China-Burma-India Theater, where he flew 217 combat missions.
Hammerschmidt's political career started in Harrison and eventually led to challenging and defeating Democrat Jim Trimble for the Third District seat. He retired from Congress in 1993 but continued to be actively involved in public life as he served on several state and national committees.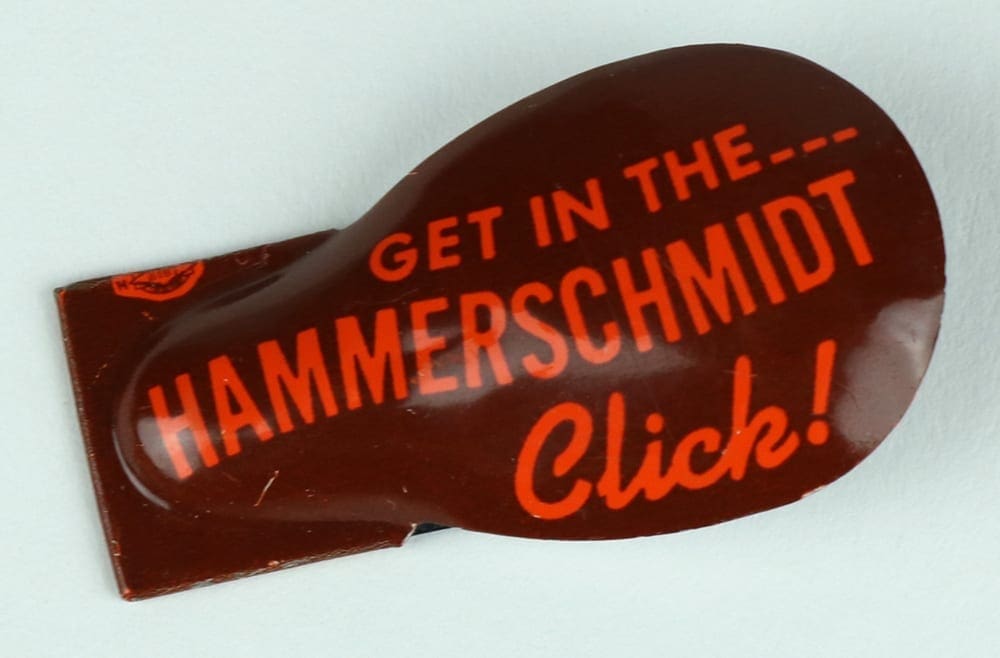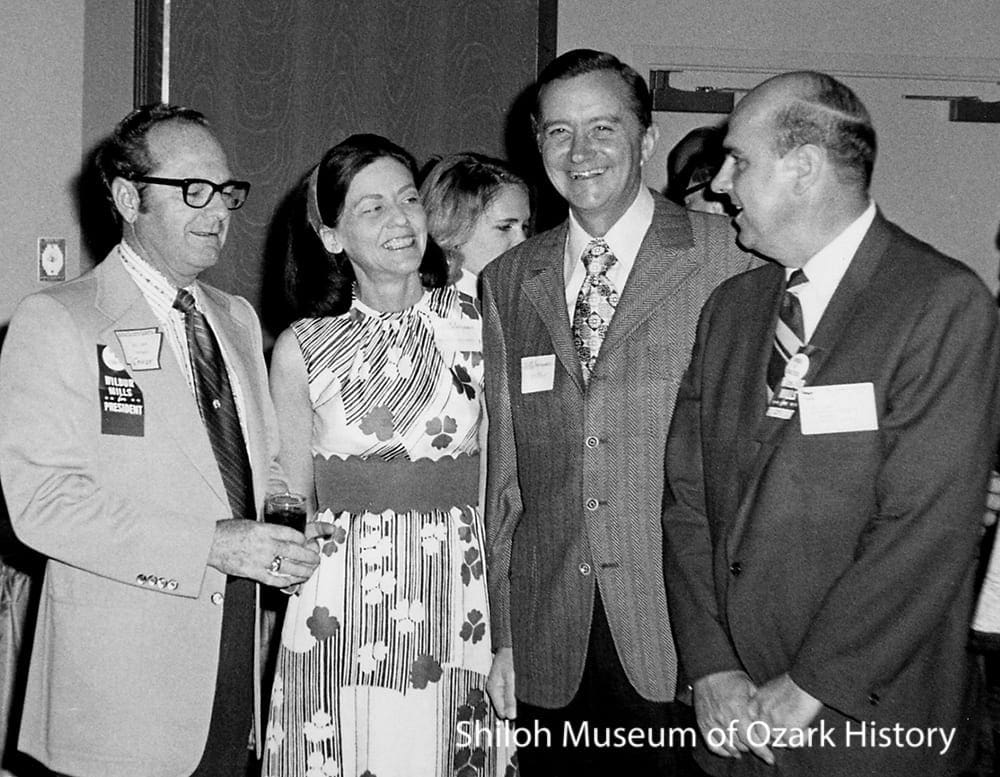 Congressman John Paul Hammerschmidt (third from left) at a National Chamber of Commerce convention in Washington, D. C., April 1973. Also pictured, from left: Springdale businessman Sandy Boone, Virginia Hammerschmidt, and Springdale Chamber of Commerce president Lee Zachary. Springdale Chamber of Commerce Collection (S-77-9-283)